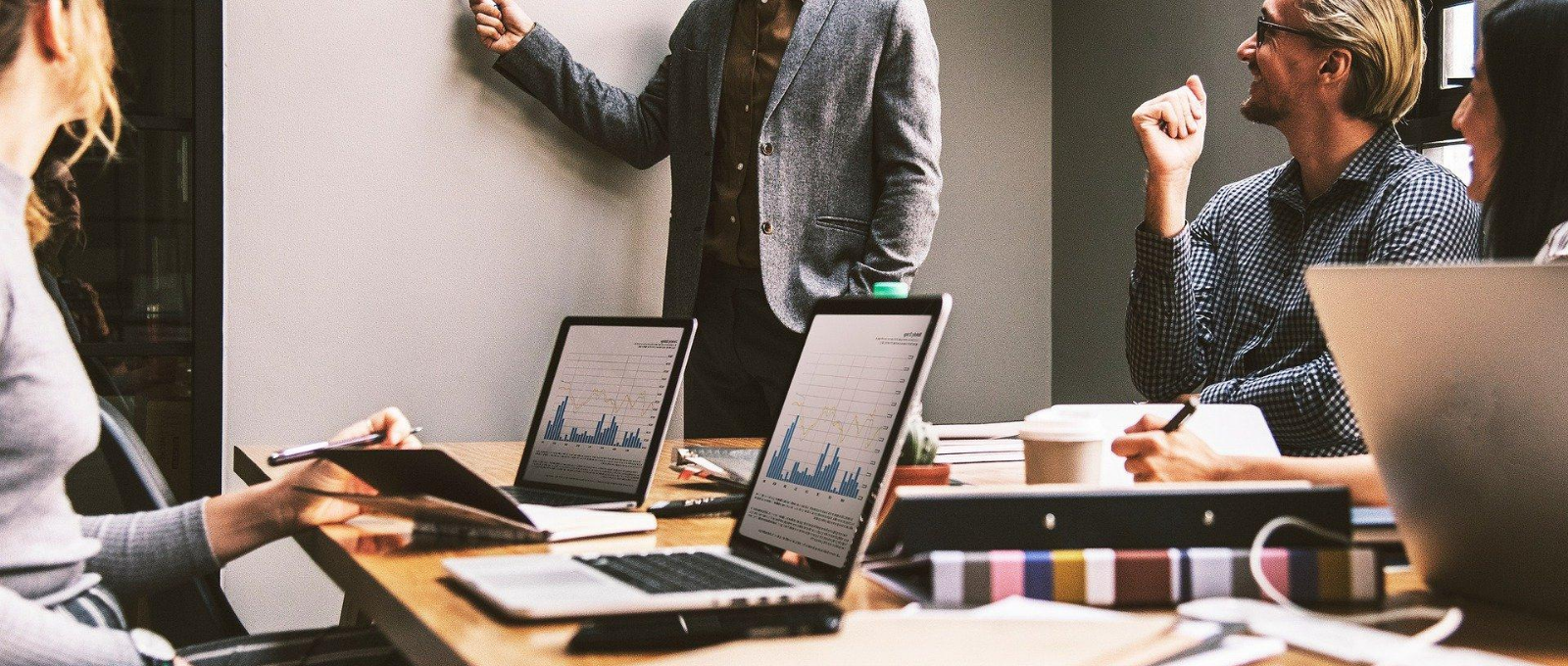 The #1 Business Management Software in the Furniture Industry
All business owners face important decisions on a daily basis, especially about how to spend money wisely. Many may wonder if there's enough reason to invest in business management software or to upgrade from the outdated tools they may be using now. We believe it's an essential expense you need to consider. Whether you're a small or medium-sized business, these modern tools can be the key to:
Improving service delivery

Simplifying processes

Automating systems to optimize productivity
This is especially good news for any role player in the furniture industry. Whether you're a designer or an installer, the functions of business management tools are bound to improve your bottom line, so keep reading to find out more.
The Challenge for Furniture Businesses
The biggest challenge for most small-medium sized furniture installation and moving companies: project logistics. You have to manage everything from quoting projects to tracking products and keeping track of employee schedules. And all the while you need to keep quotes and project plans up to date. Now let's be honest: spreadsheets make these tasks long, tedious and confusing.
If you're still reading, you agree, and these challenges probably seem familiar. If you don't find practical solutions you can't keep up with your competition, so finding dynamic resources is essential.
For many, the answer to managing daily tasks is a project management and/or field service management software. You can consolidate multiple tasks such as:
Q

uoting

Project management

Scheduling

Time Tracking
Having one product streamline multiple tasks and speed up sales, works. But which of the many products should you use? Many of them only cover some of the many important tasks on managers and business owners' to-do lists.
What is Business Management Software?
Zeleaux has one focus: helping your small-medium sized business scale and grow. That's done by helping you manage various facets of your business- everything from quoting to scheduling and finishing projects – all from one platform.
Use Zeleaux from now on and enjoy an improvement in sales productivity. Both your team and your clients will feel more satisfied at the end of the day. And the success will show in your profits and cashflow!
Whether you're a furniture installation company, designer or furniture dealer, Zeleaux was designed to meet your unique needs.

Zeleaux is Simple and Easy-To-Use
Most of the business management tools in the market are over complicated, making it hard for 'not so tech-savvy' people to incorporate the solution without productivity suffering. But Zeleaux is so user-friendly you and your team won't need a ton of training to use the system.
Transform Your Business With These Features:
Payroll Management
With all your workers' hours logged on the system, payroll, and job costing become much easier.
Easy, Professional Quoting
You can create professional quotes, using our user-friendly method. Zeleaux enables you to effortlessly and accurately create and convert quotes into orders.
Managing Field Teams
Your team members can clock in, receive their work orders and view details about the job—even images—all from their SmartPhones. All of this without them visiting the office, so they'll get more done each day. With information on hand, you also prevent misunderstandings.
You also get the benefit of:
Customization to suit your unique business

Scalability to your needs

Exemplary security to keep your data safe
It's Affordable
No matter the size of your business – or your budget – Zeleaux can work for you.
Pick one of three different pricing plans, that are all affordable. Whether you need a plan for two users or unlimited access, we can help.
Setup, training, and support are included in each plan, so you can use it optimally from the very start.
Ready to Transform Your Business with the Help of Zeleaux?
Do you want to make your business grow or just need a management solution for your small-medium business? Zeleaux has what you need. We offer a free trial option to get you started.
Running a furniture business will always be challenging, but why not remove a few obstacles so you can focus on growing your business? Talk to the
Zeleaux
team today!